<![if !vml]>
<![endif]>.   <![if !vml]>
<![endif]>   .<![if !vml]>
<![endif]>
Welcome to Vintage Replica homepage
We specialize in manufacturing new spare parts for vintage vehicles
We especially focus on spare parts for Czech motorcycles including some British and German motorcycles.
<![if !vml]>
<![endif]>
Privacy statement

By law. No. 101/2000 Coll. about personal data protection, all personal data we process
(names, addresses, phone numbers, and email addresses) are protected against misuse of third parties. They are only used to deliver an order or to communicate with a customer.
Last updates :
New prices for most items by now .
By 01.06. 2016 we become to :
Vintage-Replica s.r.o.
We have new E-mail for orders : info@vintage-replica.cz
Don't use old E-mail : jiri.horice@volny.cz
Auto/moto jumbles 2017
Auto/Moto Jumbles we attend (dates and places)
Links on other interesting websides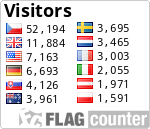 All our replica spares parts are made in the Czech Republic
Prices and items details are subject to change without prior notice .
Copyright © 2018 , Vintage Replica s.r.o.